Gone are those days when drones were only known to be the equipment of the military. Today, things are different – civilians now use drones to make roof inspections and take aerial photographs and videos. However, there's a major concern about whether these civilian drones are allowed to be carried on a plane when traveling.
So, can you take a drone on a plane? The simple answer is yes, but with conditions. You wonder why. Drones are powered by lithium-ion batteries and these kinds of batteries may release a dangerous amount of energy in the event of a shock or short-circuit situation, thus causing bad accidents. Therefore, governments and airlines regulate how these batteries are carried on planes. But don't fret; you can carry your drone in flight although there are regulations that you must satisfy. We're here to help you know how best to carry drones on planes to avoid any unnecessary trouble.
Airlines drone policy
As we explained earlier, drones themselves aren't a problem when it comes to flying with them but their lithium batteries pose certain risks that are best avoided. These risks have informed different airlines to draft a drone policy that customers are expected to follow.
TSA
Let's talk about the drone policy of the United States Transportation Security Administration (TSA). The TSA does not have an express policy on flying with a drone. Instead, the TSA drone policy is for travelers to check with their airline because the administration allows you to take your drone through the checkpoint. That means you're expected to follow the airline's drone policy on carry-on baggage or checked baggage.
United airlines
United Airlines is one of the most popular and patronized airlines in the country so it won't hurt to know their policy. The United Airlines Drone Policy is that you must remove the battery from the drone and it cannot exceed 100-watt hours (Wh). Also, the airline doesn't allow lithium batteries in checked baggage Trusted Source Carry-on baggage You must remove lithium batteries installed in any checked or carry-on bags. Once removed, you can bring these batteries on board. Smart bags that don't have a removable battery cannot travel on any United® or United Express® flights. www.united.com  so you'll have to pack them in your carry-on baggage.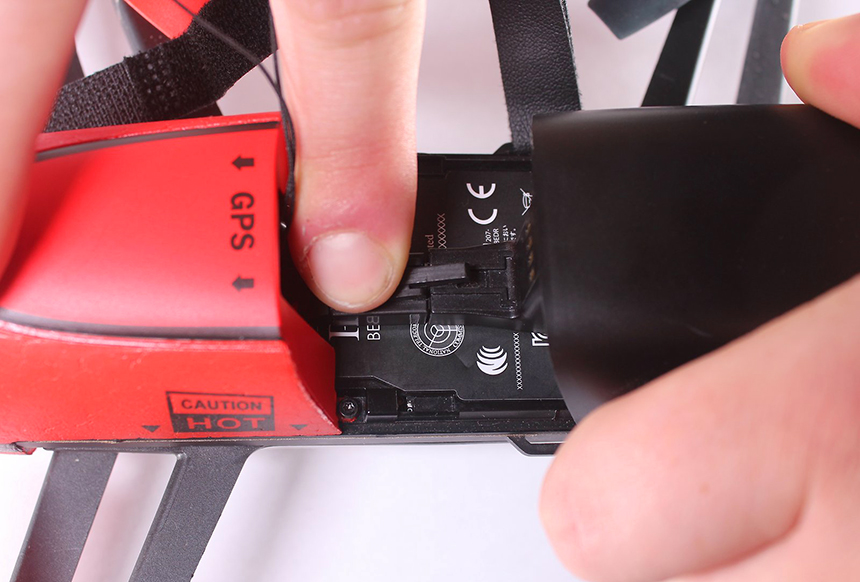 Trans-continental
What's the drone policy when you're traveling from the US to Europe? There's hardly any difference compared to most airlines. The European Cockpit Association – an organization that represents European Pilots – recommends that when traveling with a drone, you only carry it as carry-on baggage. According to the association, 160Wh is the maximum acceptable battery power rating for air transport.
How to pack drone for flight
There are certain factors you must consider when packing your drone in your suitcase. Below, we will tell you all about how to pack your drone luggage for air transport:
1.     Ask the airlines
The first step to take when flying with a drone as advised by the TSA is to check with the airline you're traveling with. Most airlines have their drone policy on their website. If the airline doesn't have the information on their website, do well to ask them.
Usually, airlines will allow you to carry the drone only in your carry-on baggage due to the
US Department of Transportation's ban
on transporting lithium-ion batteries in cargo compartments of passenger airplanes.
2.     Packing
Before packing your drone, you should be aware of the airline's drone policy so you can comply with it. If the policy says to carry a drone with detached batteries, you must remove them before packing the device. Also, if the policy says only a certain kind of baggage is allowed, you'll have to pack your drone in such baggage. Besides, carrying a light drone will help. Surely, you can find the best drones under 250 grams. 
3.     Batteries
A lot has been said about the batteries already. Just ensure that you follow the airline's guidance on lithium-ion batteries. We recommend that you remove them from the drone before packing and store them in your carry-on baggage. Also, the batteries shouldn't exceed 100Wh.
4.     Accessories
Airlines drone policy does not concern drone accessories. You can even decide to pack accessories such as a remote controller, battery charger, power cable, and more in your checked baggage without incident.
Here, a bag like the USA Gear Drone Backpack can come in handy and help to house the accessories. According to most reviews, the backpack is quite compact and portable. That's without mentioning other features such as scratch resistance, water resistance, and more.
Another option you can consider is the Flyekist Storage Bag for DJI Mini 2. Made from the highest grade leather PU material, this bag is scratch-resistant and anti-slip plus it can prevent water seepage.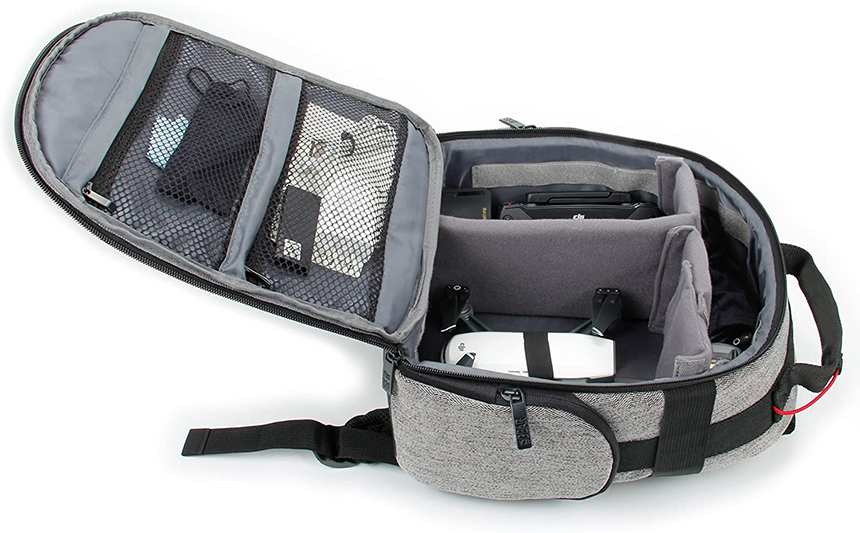 5.     Learn local laws
Lastly, you must learn local drone laws before traveling with your device. You should learn whether it is legal to fly drones in the country you're traveling to or not. If it's not legal or there are no drone laws, we advise that you don't travel with it. However, if the country allows the flying of drones, you should learn the laws that guide flying them and comply with them.

Final Thoughts
It's quite common to find people wanting to travel with their drones. Usually, nothing is wrong with this except the drones' lithium-ion batteries threaten potential hazards. However, there are safety precautions to take care of the situation.
So, can you take a drone on a plane? Absolutely, as long as you follow all the rules by governments and authorities. These rules apply to all kinds of drones, including the best drones for roof inspections, the best drones under $600, and others. If you've always wondered how you can pack your drone for air transport properly, this article provides the perfect guide you need.