The term "drone" has become a general name for all kinds of unmanned aircraft that are flown for different purposes. Hence, it's not uncommon to find some people describing UAS and UAVs as drones. Frankly, they are not the same as some may want you to believe.
For instance, UAV is a drone but not every drone is a UAV which brings us to how it differs from UAS. Besides, this widespread confusion forms the basis for our comparison of UAS vs UAV. This article will tell you all about both systems and what purposes they serve in the grand scheme of things. Is UAS a drone? How are UAV and UAS different? Ride along with us as we do a deep dive into what factors separate UAV and UAS.
UAS explained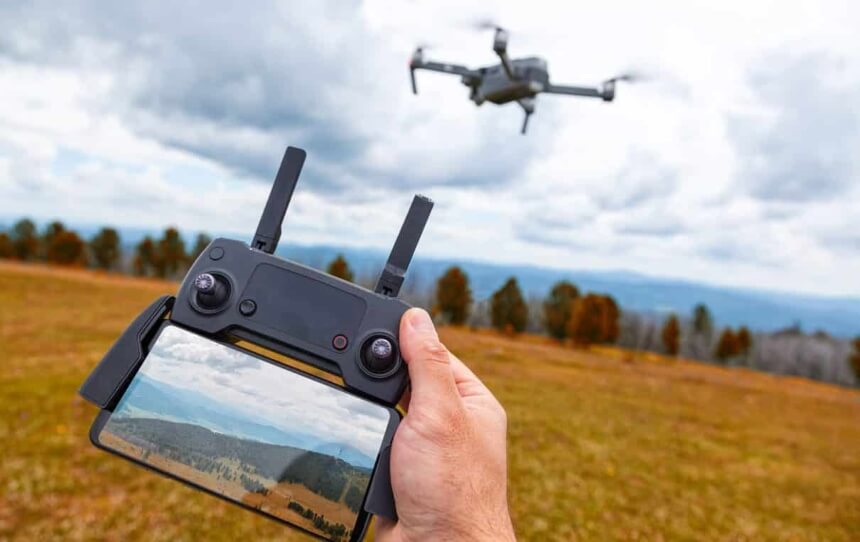 UAS simply means an Unmanned Aircraft System (UAS). Actually, it's not difficult to tell the difference between the system and a UAV. Simply put, a UAS comprises every important component that powers a UAV.
Those components include the UAV's GPS module, transmission systems, ground control module, camera, and other software. UAS even includes the person on the ground piloting the UAV to its target.
The International Trade Administration describes Trusted Source Unmanned Aircraft Systems A global market brief for U.S. exporters of unmanned aircraft systems. www.trade.gov a UAS perfectly, saying it consists of an aircraft with no pilot onboard, a command and control link, a remote pilot station, a payload specific to the intended application which can be specialized cameras or sensors that collect data for near term analysis. So, it would be wrong to classify the UAS as simply a drone.
Pros and cons
Pros
Easier and cheaper to use than manned aircraft
Can quickly gather data
Can be easily deployed in emergency cases such as landslides or hurricanes to collect data needed to calculate quantities
Compatible with LiDAR sensors in gaining correct elevation data in vegetated areas
Can be utilized for security purposes
Cons
Can cause injury to people or damage to property
UAS is restricted from flying over certain areas
Risk of machine malfunction
UAV explained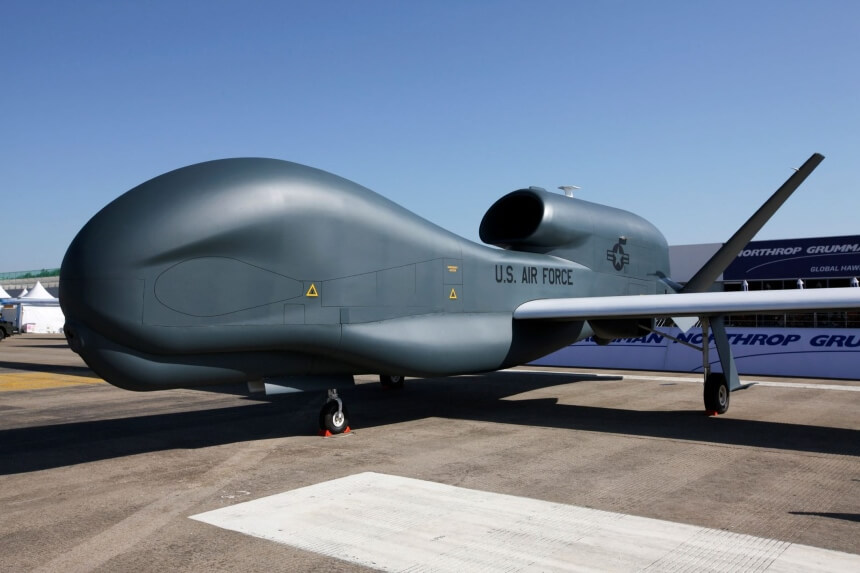 Now, let's talk about UAV—Unmanned Aircraft Vehicle. A UAV can fly remotely without any crew on board and carry out instructions sent from the UAS through a remote controller, smartphone, or tablet. So, it is basically a drone as we explained earlier. However, not all drones are UAVs while all UAVs are drones. Do you understand the distinction now? Yes, it's pretty straightforward.
Besides, a UAV is only a vehicle or aircraft. It doesn't comprise other components or accessories like the UAS. Hence, it's easy to conclude that a UAV needs a UAS to work.
Pros and cons
Pros
Can be used to collect real-time data—on potential hazards—to maintain a safe environment
Perfect for high-resolution aerial photography
Very precise when deployed to perform certain actions
Easy to deploy and control
Can be deployed for security tasks
Ideal for quick low or high altitude inspections
Cons
Can invade other people's privacy
Vulnerable to wild animal attacks
More prone to weather conditions when compared to manned aircraft
Main differences
To make the UAV vs UAS comparison worthwhile, we will examine the main differences between both of them based on different factors, including the field of use, size, design, control, and more.
Field of use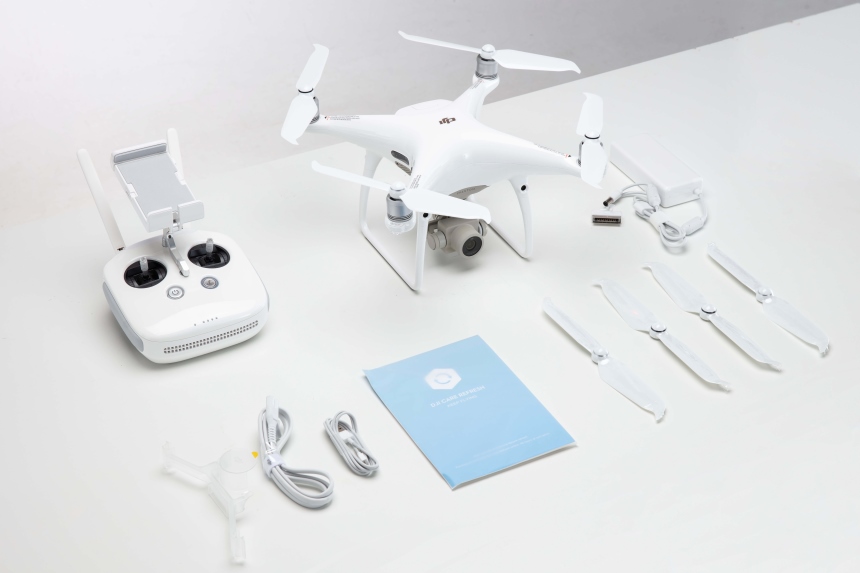 Let make this vital point: UAV and UAS are very different, yet so close. Although they have different components and one can't work without the other, they are used for the same purposes. The notable difference is that the UAS helps the UAV to perform its tasks. Both systems can be deployed in aerial photography & videography, mapping & surveying, property inspection, agriculture, payload carrying, and crop spraying.
For example, a UAV like the DRONEEYE 4DRC F4 GPS Drone uses a 4K Camera with electric image stabilization and GPS Smart 'Return Home' function to operate. According to most reviews, this drone does a great job thanks to its excellent features.
The DJI Phantom 4 Pro V2.0 Drone is another example of a UAV. This drone relies on a 1-inch 20MP CMOS sensor and 3-axis motorized gimbal to deliver the perfect aerial photographs. And it boasts various flight modes such as Draw mode, ActiveTrack, TapFly, and more.
Qualifications required
Again, there's little to separate the UAS and UAV here. Since the UAS controls the UAV, regulatory agencies such as the US Federal Aviation Administration (FAA) have rules that require commercial drone pilots to obtain certain licenses. For example, the FAA offers the Part 107 Small UAS Initial online training course Trusted Source Become a Drone Pilot www.faa.gov to award a Remote Pilot Certificate.
Size and design
Here, there are a few things to separate UAS and UAV. A UAS comprises different components, from a GPS module to transmission systems and more. Hence, it's larger than a UAV—a standalone machine. UAVs are typically small and can even go unnoticed by some people.
We must note that an average military UAV is designed with critical systems that make it naturally larger than a small civilian UAS with no life-critical system.
Control
We've explained how the control of the UAS and UAV works but we can't get tired of doing it. Let's make it clearer this time. The UAV is the vehicle or the muscle that carries out the tasks but the UAS is responsible for the control. Specifically, the latter transmits instructions for the former to carry out.
FAQs
Do you still have more questions on your mind? Let's get you some answers below.
What is RPA?
RPA—Remotely Piloted Aircraft is basically a drone, maybe this time a high-level UAV. It's not uncommon to see people use RPA and UAV interchangeably which is not entirely wrong. RPA is often used to represent a high-level drone that requires a significant level of expertise. This term doesn't refer to relatively cheap drones. Notwithstanding, you can still find the best drones under $600.
How UAS and UAV differ from drones?
As we've explained throughout this article, UAVs are drones but not all drones are UAVs. So, the best drones for fishing or the best drones for roof inspections may not necessarily be UAVs. On the other hand, UAS is—technically—not drone. Rather, it contains components that make the drone work.
Final Thoughts
There used to be a time most people only saw drones as military unmanned aircraft or equipment used to attack enemies. However, they've become very common among civilians these days. So, it's no surprise that UAS and UAV have become so common that they are tricky to differentiate although it's not difficult to tell their differences.
After putting up UAS vs UAV, you now know that a UAS is a system that powers a UAV—not that they're the same. Moreover, this article contains all information you need to tell the major differences between the two unmanned aerial systems.